Monday, 7th December, I will fly to Cambridge to attend the
Semantic Web Applications and Tools for Life Sciences (SWAT4LS) conference
and also visit colleagues at the new AstraZeneca site. The conference
programme
looks interesting and the venue, Clare College, fantastic ("Harry-Potter-land" was my husband's comment when he saw the pictures :-).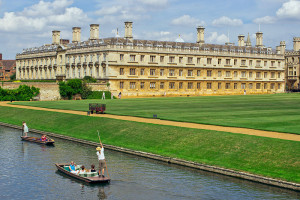 I am very glad to be the chair for the Industry session on Wednesday morning. Here are a few items on the
programme
I find extra interesting, from my clinical and RWE data perspective:
Will be great fun to meet friends and colleagues in the Semantic Web community.